5 tags
Planned Bilingualism: Five Questions to Consider |... →
Most bilingual children acquire their languages "naturally" in the sense that they are brought up in a home and/or an environment which require the use of two or more languages. Usually no planning takes place but because a number of factors are favorable, these children end up becoming bilingual. However, an increasing number of families plan the bilingualism of their children, and...
6 tags
Sprachforschung: Zweisprachige Babys achten auf... →
Wie können bilinguale Babys scheinbar mühelos zwei völlig verschiedene Sprachen erlernen? Eine Studie hat ergeben: Sie nehmen Laute anders wahr als einsprachige Kleinkinder. Schon im Alter von sieben Monaten achten sie auf Rhythmus und Melodie des Gesprochenen.
8 tags
Studie: Fit im Alter durch Zweisprachigkeit >>... →
Amerikanische Forscher konnten nachweisen, dass Senioren, die seit ihrer Kindheit zwei Sprachen nutzen, bei kognitiven Tests besser abschneiden als einsprachig aufgewachsene Menschen. Der komplette Artikel auf Wissenschaft aktuell. Zum Abstract der Studie: http://www.jneurosci.org/content/33/2/387
10 tags
Zu Besuch in einer deutschen Steampunk-Schmiede >>... →
Steampunk. Bei diesem kulturellen Phänomen geht es darum, Dinge zu erschaffen, die ungewöhnlich sind, die neue Technik und altes Design zu etwas gänzlich neuem verschmelzen, das es so nie gab. The theme and the user interface of Heuropa! show some very nice steampunk elements. 
2 tags
Kulturunterschiede: "Krassissimo!" Das Glück der... →
Beziehungen funktionieren mit zwei Sprachen Jede achte Ehe, die 2010 bei uns geschlossen wurde, war eine binationale. Laut Statistik wählen deutsche Männer ihre Partnerinnen überwiegend aus Polen, mit Abstand folgen dann Frauen aus der Türkei, osteuropäischen Ländern, Asien und anderen EU-Staaten. Deutsche Frauen ehelichen vor allem türkische Partner, gefolgt von Italienern und anderen...
5 tags
Studie: Das Erlernen von Fremdsprachen gut für... →
Nahezu neun von zehn EU-Bürgern halten die Fähigkeit, Fremdsprachen zu sprechen, für sehr nützlich und 98 Prozent sagen, die Beherrschung von Fremdsprachen sei gut für die Zukunft ihrer Kinder. Zu diesem Ergebnis kommt eine neue Eurobarometer-Umfrage über die Ansichten der EU-Bürger zu Mehrsprachigkeit und Fremdsprachenerwerb. Eine andere Studie der Europäischen Kommission verdeutlicht jedoch...
6 tags
Bilinguale Kinder im Fremdsprachenunterricht
Interview aus Die Zeit vom  09.03.2006 Sprachunterricht: »Oft sind Lehrer zu ungeduldig« Über guten und schlechten Deutsch- und Englischunterricht gibt eine neue Studie Auskunft. Ein Gespräch mit zwei der Autoren (…) Helmke: Eine andere Überraschung beim Englischtest ist das deutlich bessere Abschneiden von Schülern bilingualer Klassen, in denen etwa Geografie und Biologie auf Englisch...
3 tags
FMKS-Online →
Association for early multilingualism in day nurseries and schools, reg. soc. - L´association pour la promotion du plurilinguisme aux jardin d´enfants et aux e´coles Here we offer information, you may ask questions, and publish your own opinion.
8 tags
Living in two languages! (2)
Mummy, can you read me a story? – The repeated reading of stories helps children memorising new words. Children love listening to stories and fairy tales. As research has shown, they, however, only memorise 3% of the new words in an unknown text. On the other hand, they will learn up to 15% of the new words in case the reading of the text is repeated 3-4 times a week for a time span of at least 3...
7 tags
Living in two languages!
Children who grow up in a foreign country and increasingly neglect their first language after entering kindergarten are likely to have forgotten this language at the age of eight. In case the use of their first language is directly forbidden at school or nursery school, there is even a complete erasure of the language possible, as researchers found out! Those children should be given the...
5 tags
Deutsch-Türkisch-Streit: "Das Gehirn lernt mehrere... →
Im Alter von zwei oder drei Jahren sind Kinder kognitiv darauf eingerichtet zu lernen. Sie sind neugierig und wissbegierig, da gibt es keine Motivationsprobleme. Nur brauchen sie dann auch komplexen und variationsreichen Input. At the age of two or three years children habe the cognitive skills to learn. They are curious and eager to learn, there are no motivation problems. Then only they also...
4 tags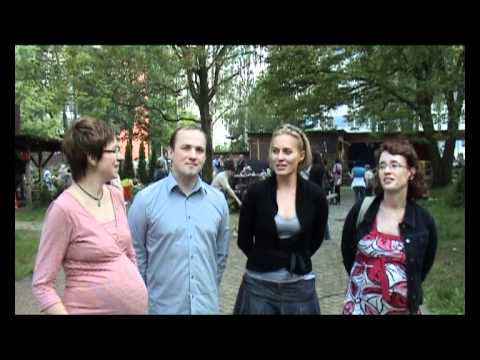 6 tags
4 tags
4 tags